I WANT YOU!
TO JOIN THE #PATIENTFIRST REVOLUTION.
If you're on this page, that means you are a VIP in my book. I've likely used your products, training, or guidance over the course of my career.
Because of that I'd love to continue working together in some of the initiatives I am working on to help dentists across the country improve dentistry.
Below are a few ways we can do that.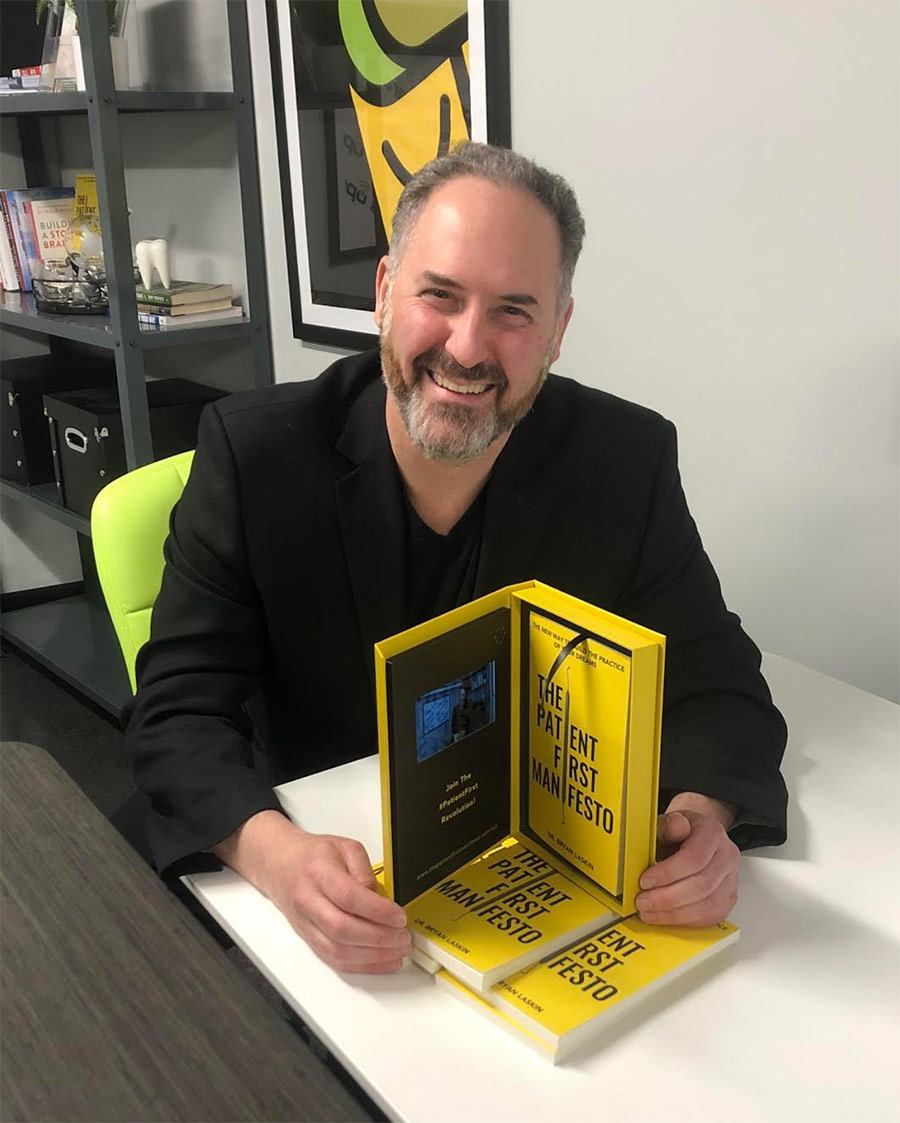 HOW WE CAN WORK TOGETHER TO IMPROVE DENTISTRY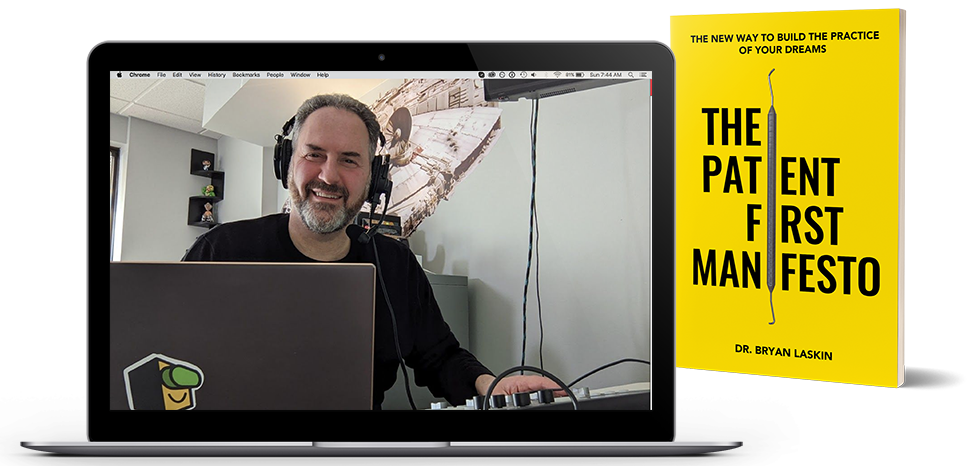 1. Be Part Of The #PFM Live Event
Take part in The Patient First Manifesto Live Event. Join hundreds of dentists from around the country to take part in a live, 2 hour training where we cover the core concepts covered in the book.
To learn more about becoming a part of the event click below to learn more.
2. Be A Part Of An Upgrade Day (Quarterly Event - Next Event June 2021)
Our fast paced, growth focused virtual event  combines over 15 of dentistry's top thought leaders and hundreds of growth oriented dentists for a 3 track event.
Topics covered:
• Driving new patients
• Improving profitability
• Upgrading team performance
To find out more about becoming a part of Upgrade Day click below to learn more.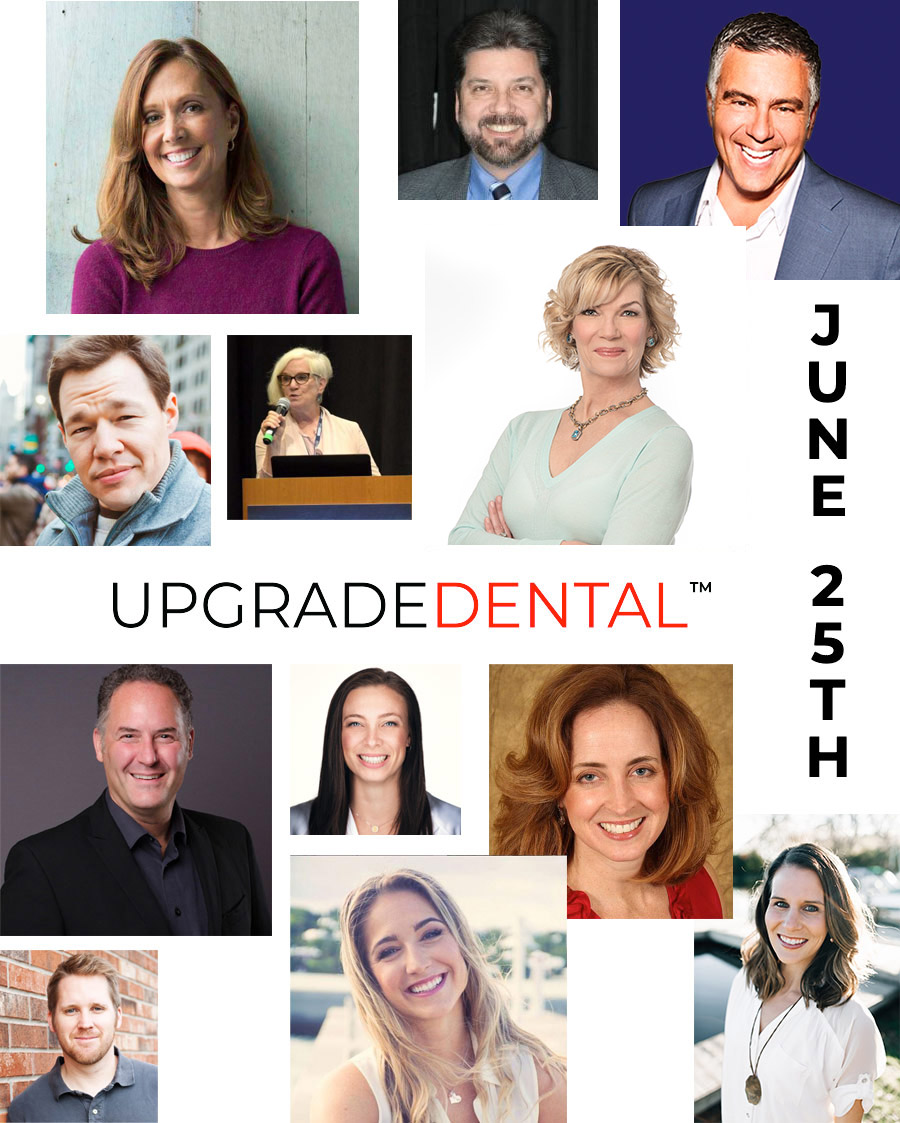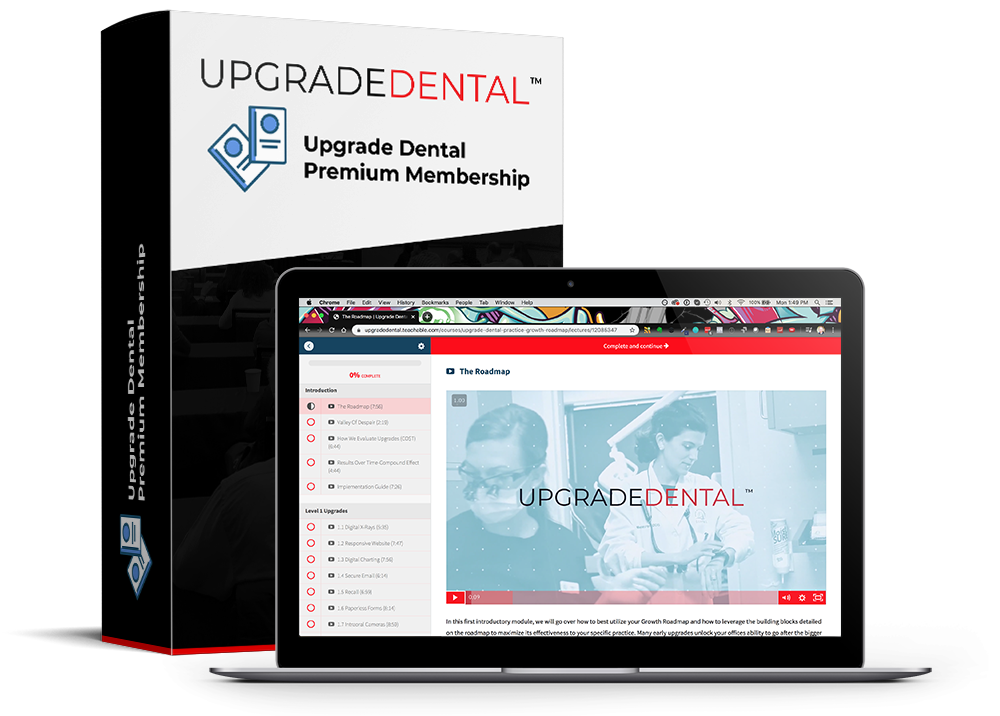 3. Launch An Upgrade Dental Offer
Help us increase the adoption of new technology in dentistry by taking part in an Upgrade Dental Offer. We pair your technology or solution with our audience of growth minded dentists.
To learn more about highlighting your product or service click below to learn more.
4. BULK BOOK ORDERS AND EXCLUSIVE BONUSES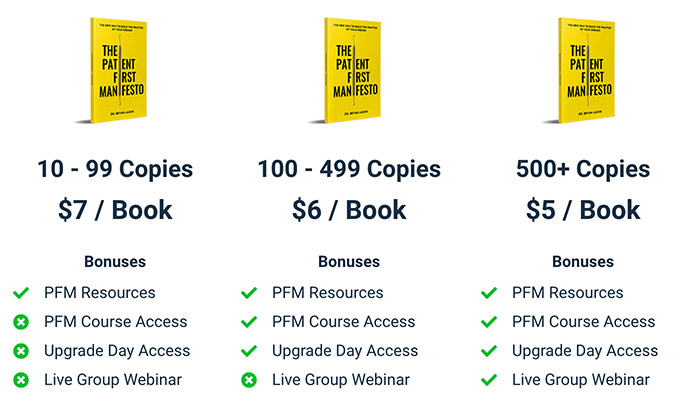 © The Patient First Manifesto - All Rights Reserved.